How to Clean Interiors -
Blinds, Shades & Drapes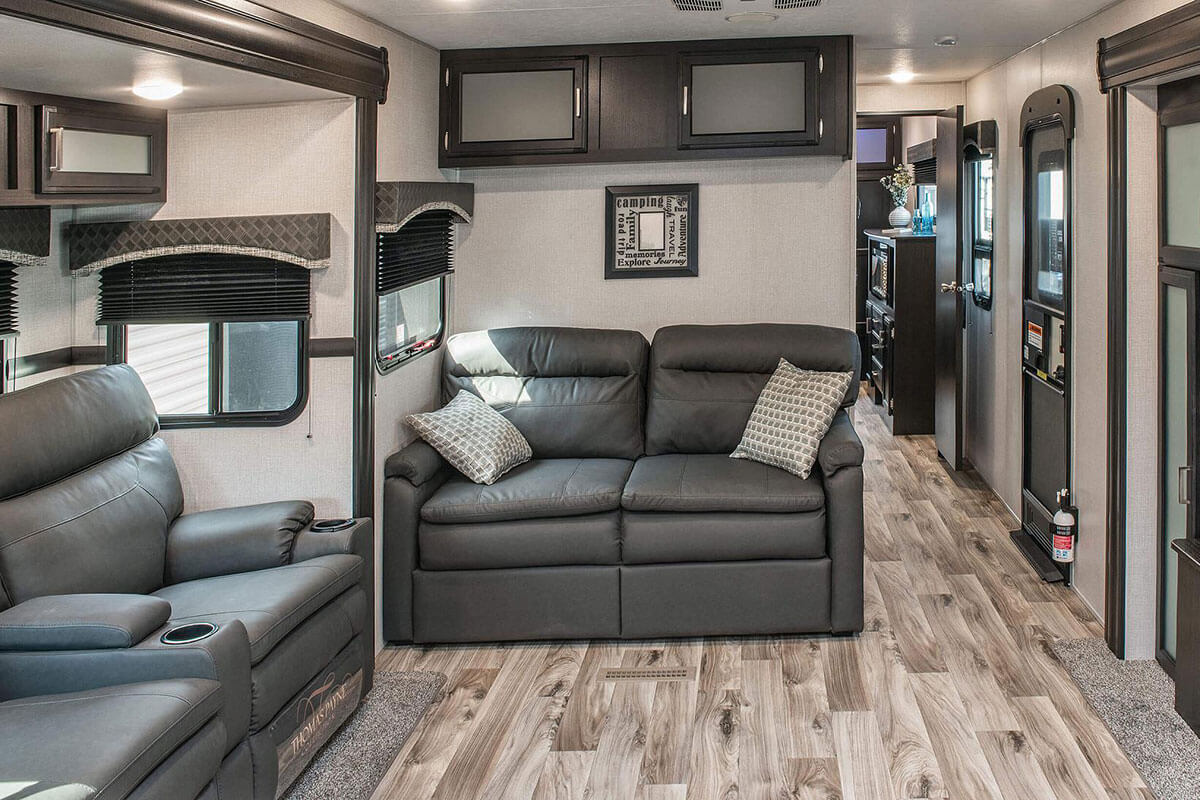 To clean your blinds, use a damp cloth or sponge to remove dust. You can remove the blinds from the mounting brackets for extensive washing.
To clean dust off of shades, use the soft-brush attachment on a vacuum cleaner. To remove stains, use dishwashing liquid and water.
The drapes in your RV are made of cotton and polyester. We recommend they be vacuumed frequently, and a damp cloth can be used to clean stains with detergent and warm water.
Do not dry clean cushion covers that have vinyl on the bottom or the vinyl could be damaged. Vacuum the covers and contact a professional cleaning service to remove difficult stains.
Upholstered furniture can be cleaned with frequent vacuuming or light brushing. You can use a detergent soap and water to clean stains. Tough stains may require a professional cleaner.
Lastly, do not use abrasive cleaners on the bathtub, shower wall, toilet, or bathroom sink. Use a mild detergent with warm water.