Designed for Campers,
by Campers
Venture RV truly is your One-Stop Ultralite Shop!
Begin Your Venture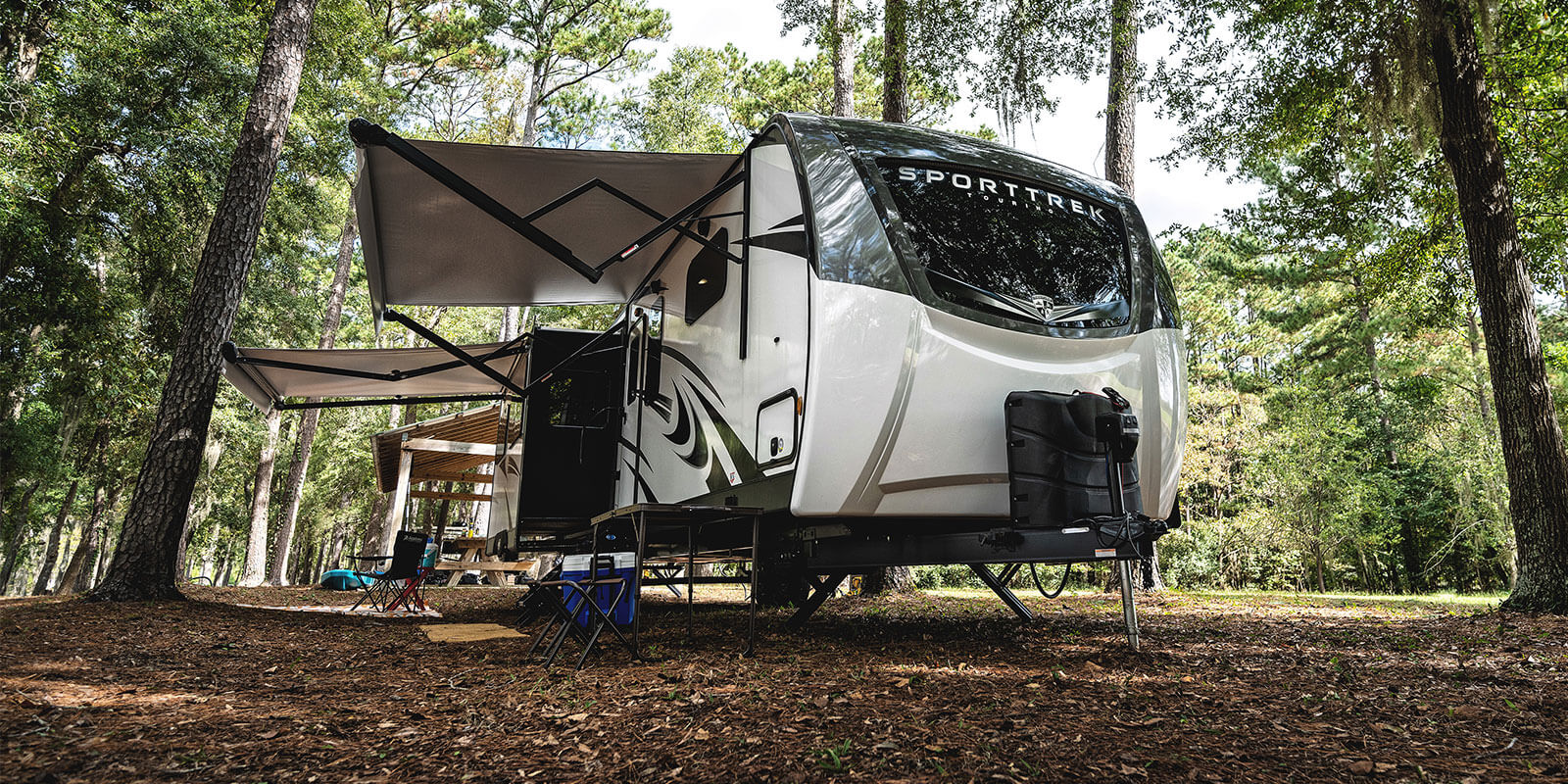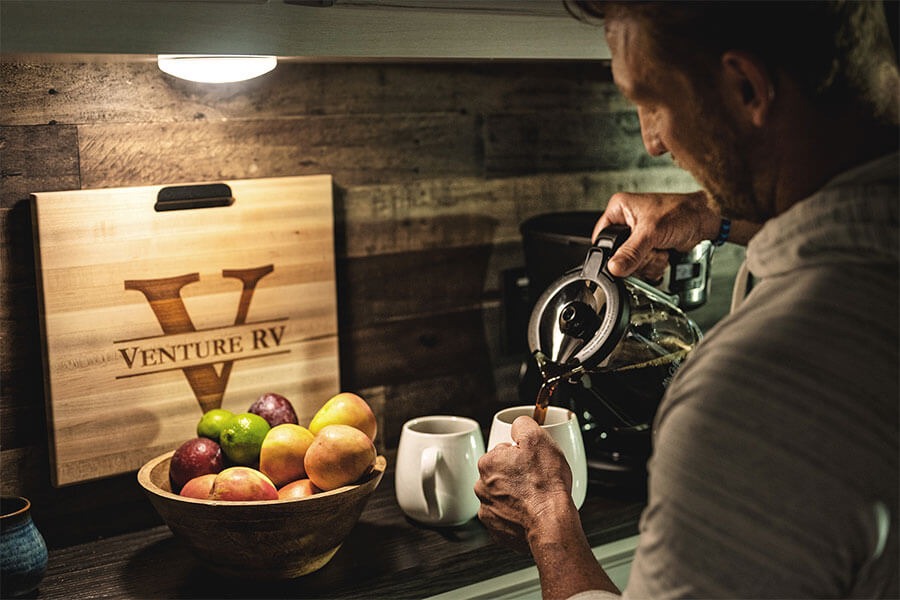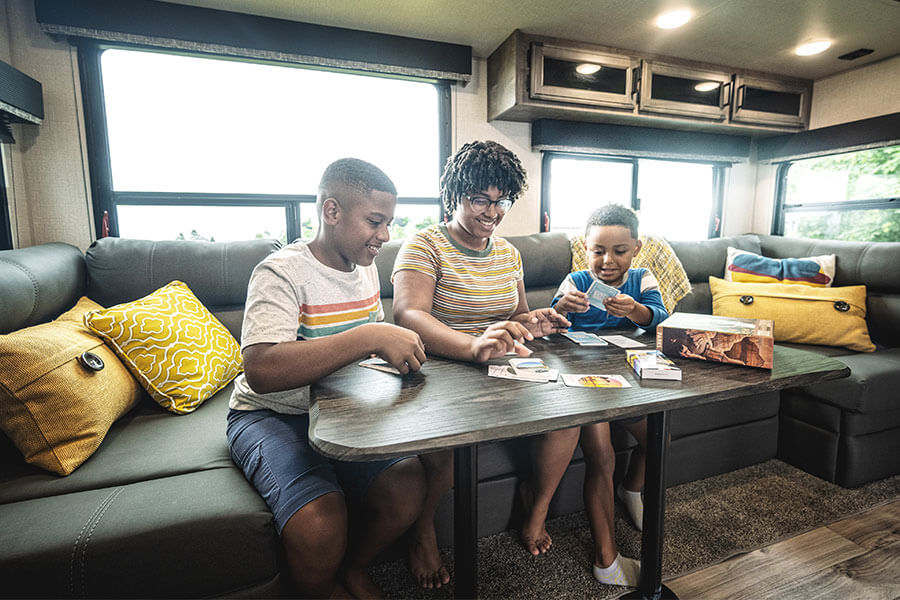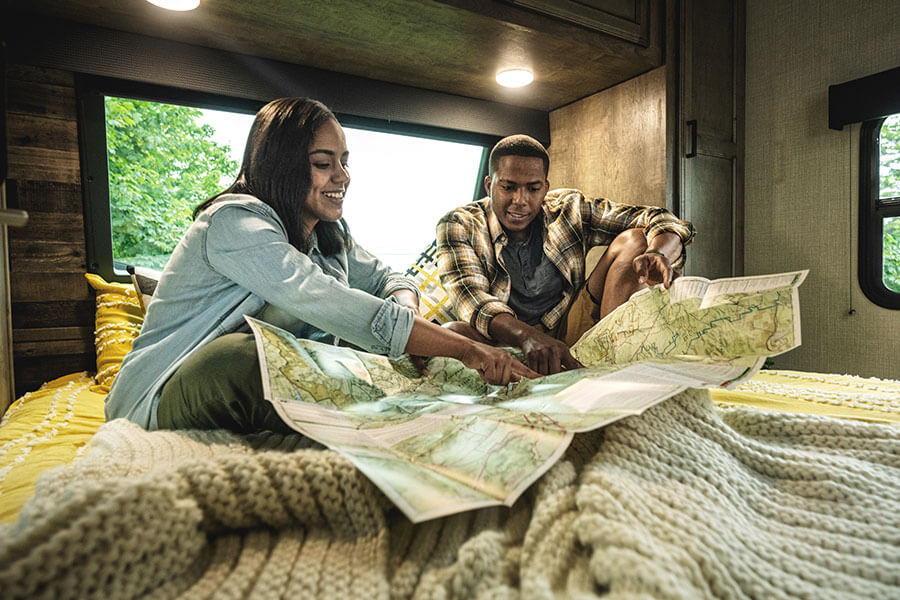 Begin the Venture of a Lifetime!
Welcome to Venture RV! We offer a wide variety of lightweight and ultra-lightweight travel trailers to suit every family's needs. Check out our comprehensive selection of floorplans, visit your local dealer, and start planning your family's next Venture! Thanks for stopping, and we look forward to welcoming you to our worldwide family of satisfied customers.
We're camping fanatics; Venture recreational vehicles are designed and built by people who actually use the products we offer our customers. And because of that, we're hyper critical of the camping experiences we have in our own RVs, and design function and economy into every vehicle we produce. — The Venture Team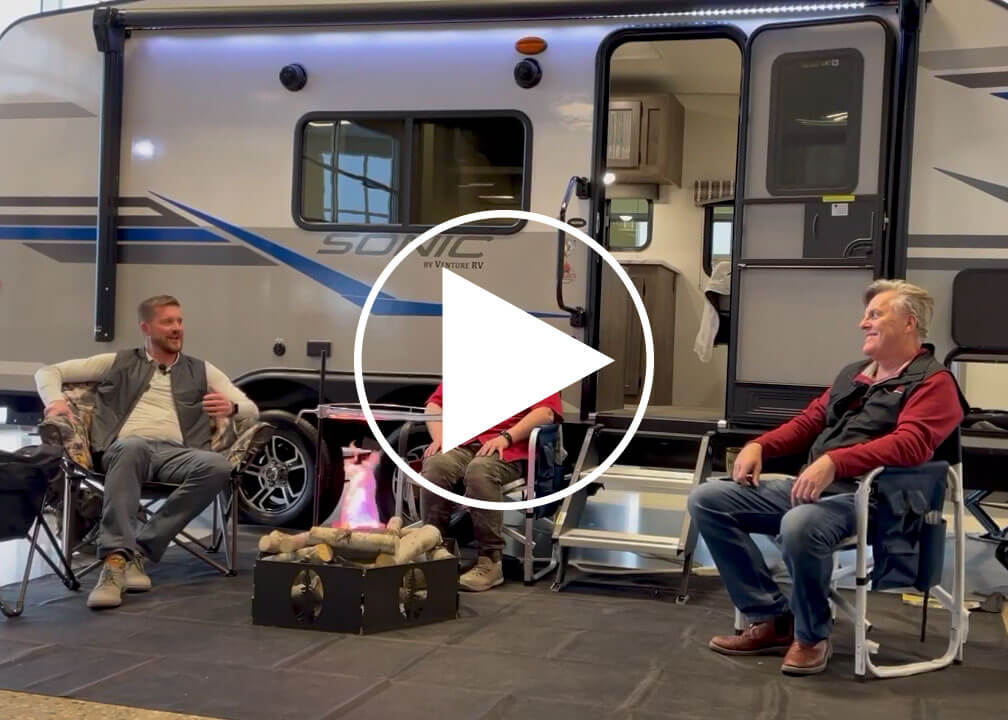 Venture is acknowledging our dealer videos! Follow us each month for various models and topics featured.
This month we are featuring a video highlighting what RVers love about Venture RV.
View Video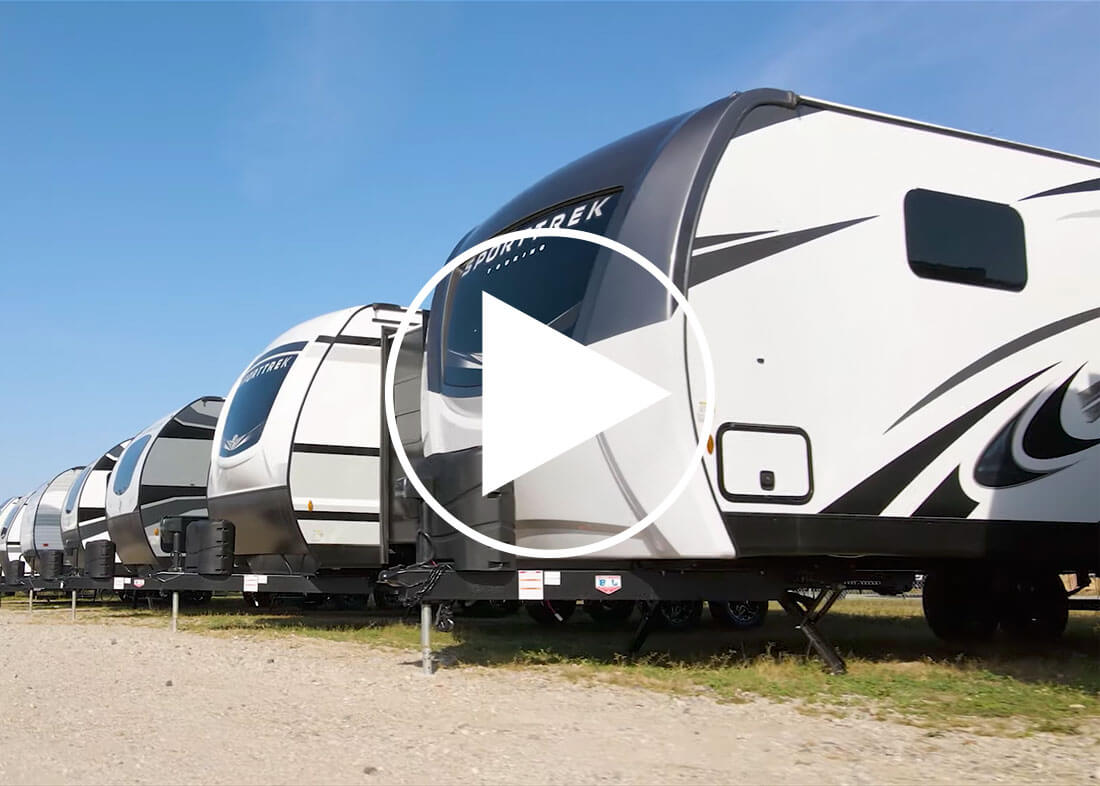 Join us as we see what's new for 2022 with Venture RV. We'll be taking a look at changes to the Sonic, SportTrek, and Stratus travel trailers. This video points out all the cool new things Venture has to offer for the 2022 season.
View Video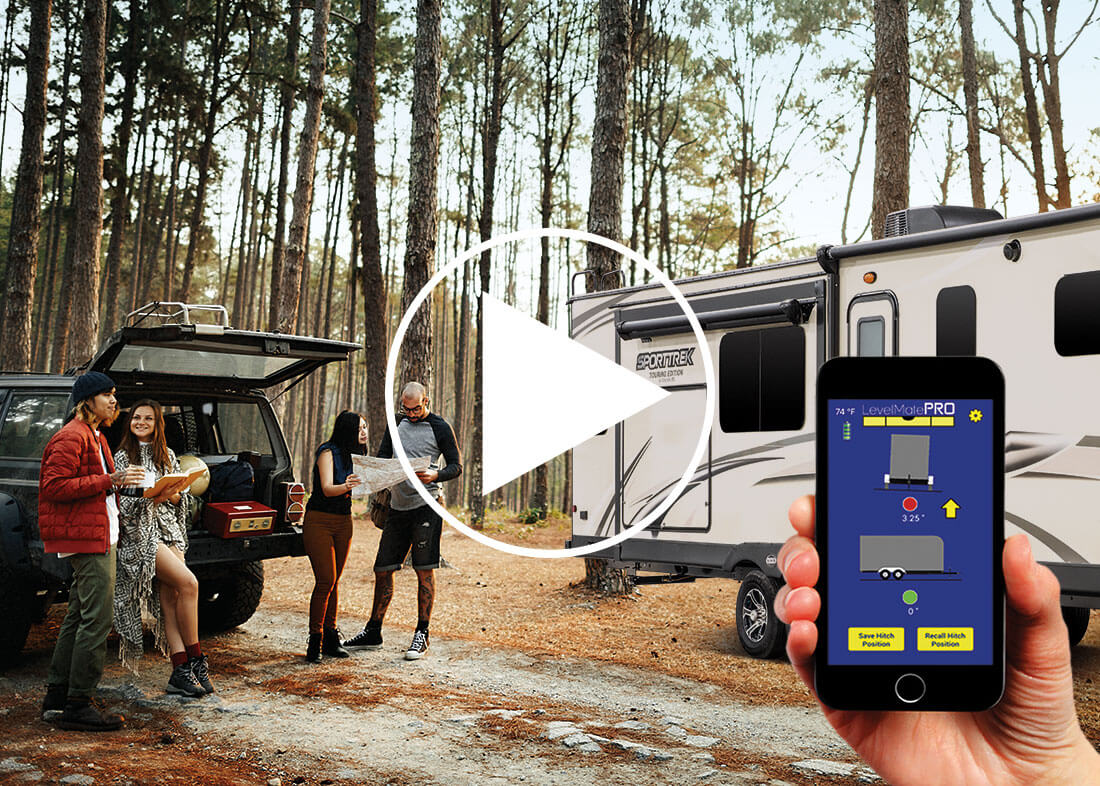 Leveling simplified! Level your RV on the first try! Spend less time setting up your RV and more time enjoying the activities you want to do!
LevelMatePRO is the easiest and most user-friendly way to use smartphone tech to level towable RVs!
LevelMatePRO Info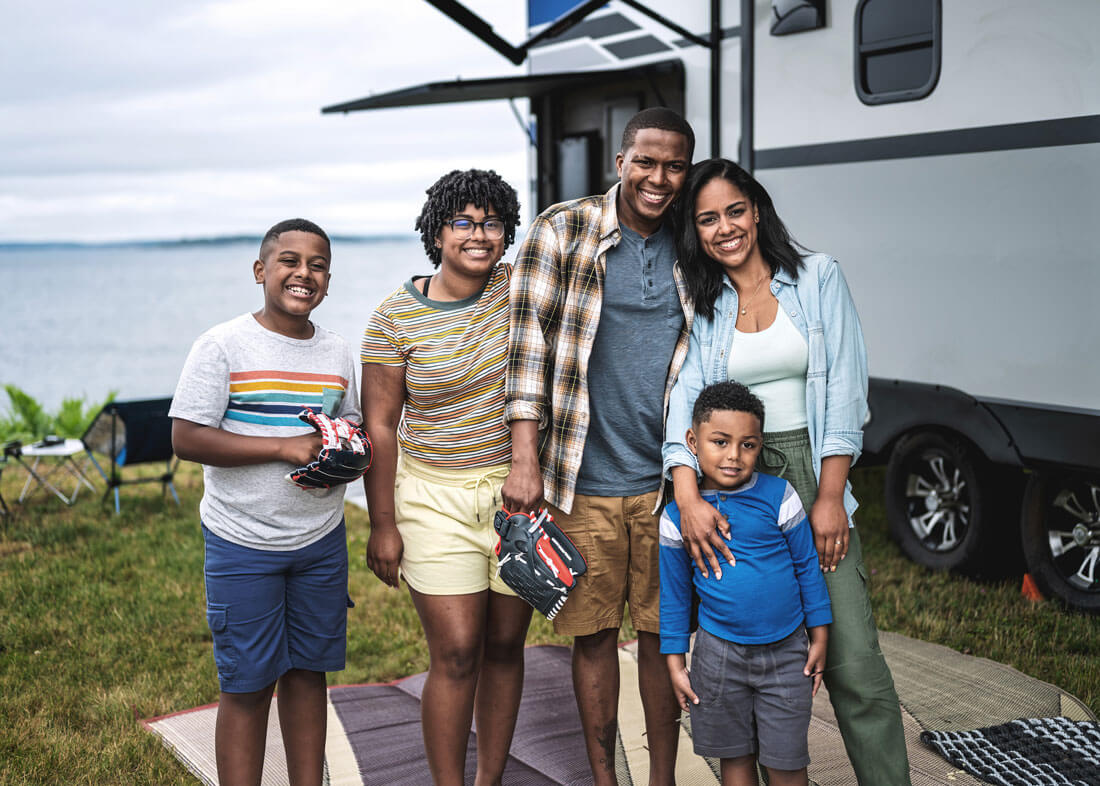 Our goal has been to connect families with the outdoors. When our customers hit the road, they can focus on their adventures and trust their Venture RV to get them where they want to go. Our attention to quality and craftsmanship is unwavering; we sweat the details so our customers don't have to.
Venture Quality
The One App You Need to RV Like a Pro
New Venture owners can go ahead and live the dream ... You now get a one-year membership to Togo RV Plus when you purchase a new Venture RV after May 1st, 2021. To activate your membership, visit togorv.com/first/.
Togo RV Plus Features
The Togo RV app simplifies your journey. Your one-year free of Togo RV Plus gives you access to more than 50 discounts from RV camping and gear partners like KOA, Sun RV Resorts, Battle Born, Equal-i-zer, and major tire brands. You can even sign up for free access to a database of free overnight RV parking locations for one year. Togo also guides you as you drive, offering navigation that is customized for your RV and considers weight limits, low overhead clearances, grades of terrain, propane restrictions, and more.
Additionally, Togo RV Plus comes with free access to Roadtrippers Plus, for best-in-class road trip planning tools and in-depth reviews of extraordinary travel destinations, offbeat attractions, and cross-country adventures.
To learn more about Togo RV, visit togorv.com or download the app from the App Store or Google Play.
Have Your Local Dealer Contact You