Designed for Campers, by Campers
Venture RV truly is your One-Stop Ultralite Shop!
Begin Your Venture
Begin the Venture of a Lifetime!
Welcome to Venture RV! We offer a wide variety of lightweight and ultra-lightweight travel trailers to suit every family's needs. Check out our comprehensive selection of floorplans, visit your local dealer, and start planning your family's next Venture! Thanks for stopping, and we look forward to welcoming you to our worldwide family of satisfied customers.

Award Winning Designs!
Sonic X was selected by the RVBusiness staff as the 2020 RVBusiness RV of the Year and the Sonic X SN220VRBX floorplan was awarded the RV News 2019 Best of Show!
Sonic X Info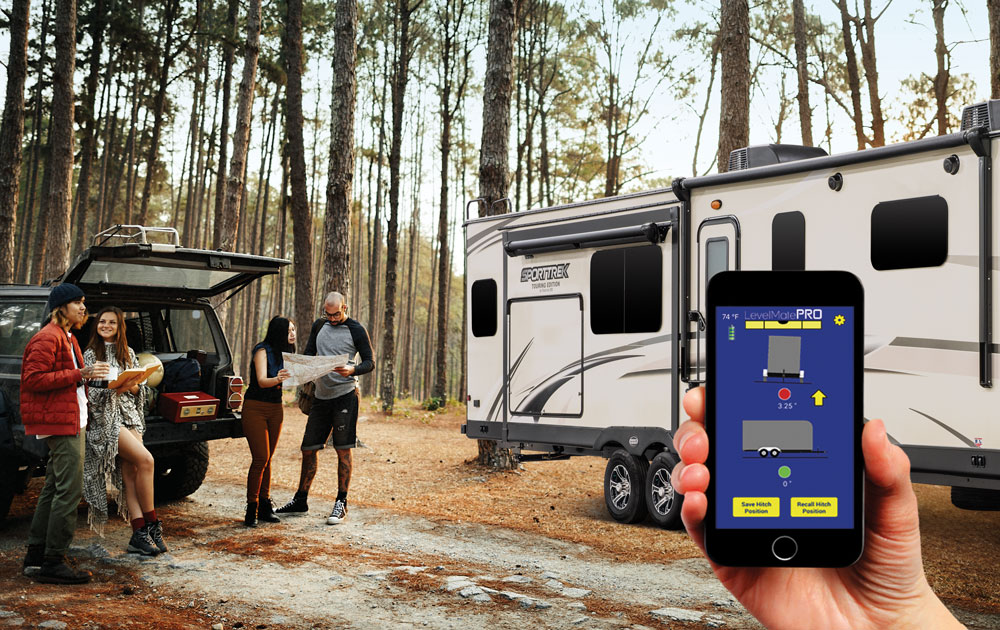 Exclusive to Venture RV!
Leveling simplified! Level your RV on the first try! Spend less time setting up your RV and more time enjoying the activities you want to do!
LevelMatePRO is the easiest and most user-friendly way to use smartphone tech to level towable RVs!
LevelMatePRO Info
Venture Runs with TOGO!
Go ahead and live the dream... the KZ RV app simplifies your journey, delivering what you had in mind when you bought your RV—your time to enjoy. Spend less time managing routine tasks and more time enjoying the great outdoors with the people (and pets!) who matter most.
Custom made for all KZ and Venture owners (even if your unit isn't new), the app keeps just about everything on your smart phone... which means the search for sticky notes and tattered folders is over!
TOGO Info
Have Your Local Dealer Contact You!