2022 KZ International Rally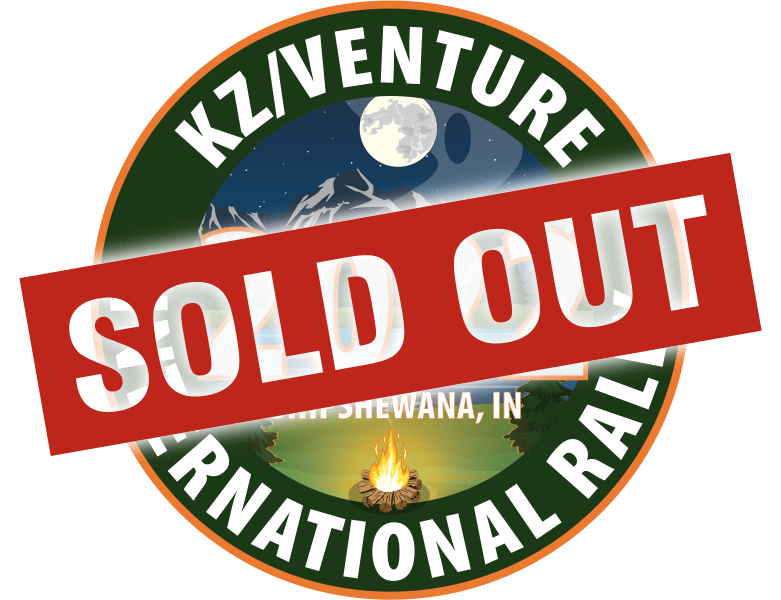 You are cordially invited to attend the 2022 KZ/Venture International Rally to share information, meet old friends, make new ones and have fun.
Dates:
August 7, 2022 through August 13, 2022
Location:
Shipshewana South Campground
1105 South Van Buren Street
Shipshewana, IN 46565
(260) 768-4669
Wagon Masters:
Walter & Laurie Conrad
This event is limited to KZ and Venture branded products only that are supported by the KZ and Venture Manufacturer Websites or KZ Family Forum.
YOUR KZ OR VENTURE BRANDED TRAILER MUST BE IN ATTENDENCE AND YOU MUST ACTUALLY CAMP IN YOUR TRAILER AT THE RALLY, TO TAKE ADVANTAGE OF RALLY ACTIVITIES.
Full hook-up pull thru sites are being held under the name "KZ Rally" on a limited first come first serve basis.
Reservations & Registration are being accepted now with a cut off date of May 15, 2022. It is the responsibility of the attendees to make their own reservation by phone with the campground and to complete the registration with the Wagon Masters. Once reservations are made with the campground, you must register at 2021kzrally@embarqmail.com.
DO NOT USE THE ONLINE CAMPGROUND RESERVATION SYSTEM. YOU MUST MAKE RESERVATIONS BY PHONE. WHEN MAKING CAMPGROUND RESERVATONS ANY DATES RESERVED OTHER THAN SATURDAY, AUGUST 6TH THRU SATURDAY, AUGUST 13TH WILL PLACE YOUR CAMPSITE OUTSIDE THE DESIGNATED RALLY AREA. TO AVOID ANY CONFUSION AND TO MAKE IT EASIER FOR THE RALLY ATTENDEES TO ENJOY, PLEASE MAKE YOUR RESERVATIONS FOR ARRIVING SATURDAY NOON ON AUGUST 6TH, AND DEPARTING SUNDING MORNING BEFORE NOON ON AUGUST 14TH.
When sending your registration email, please use the subject: Rally Registration
INCLUDE:
Full name, address and phone number of each attendee;
Make, model, year and license plate number of trailer you'll be camping in and your tow vehicle;
Emergency Contact: Full name and phone number.
Complete information is required before registration is accepted and information will NOT be shared.
A registration form can be found on the KZ Family Forum.
INFORMATION ON THE RALLY SCHEDULE OF EVENTS WILL BE POSTED ON THE KZ FAMILY FORUM &/or KZ/Venture RV Owners Group (on MeWe) AS THEY ARE FINALIZED.
Shipshewana South campground will be accepting reservation by PHONE ONLY. If you do not get through leave a message, they will return your call.
DO NOT USE THE ONLINE RESERVATION SYSTEM
Campsites are limited and are on a first come first serve basis. After you have made your reservations you must fill out the registration form and email it to 2021kzrally@embarqmail.com.
NO EXCEPTIONS!!
2022 KZ/Venture RV Owners International Rally Registration Form:
Phone: (412) 389-0050
2021kzrally@embarqmail.com
Campground Confirmation # (if available):
Name:
Spouse/partner name:
Children name(s):
Pets:
Street Address:
Address 2:
City, State, Postal Code:
Home phone#:
Cell phone#:
Emergency contact name (other than spouse):
Emergency contact phone#:
Tow Vehicle year/make/model:
License plate#:
Trailer year/make/model:
License plate#:
Any dietary concerns:
PLEASE RETURN COMPLETED FORM TO THE RALLY WAGONMASTER AT THE EMAIL ADDRESS ABOVE