Ultra-Lite Travel Trailers
Stratus has it all... an eye-catching exterior, stunning decor and a long list of exciting standard features. Not to mention, there's tons and tons of storage, including loads of clever concealed spaces to stash more stuff. This affordable ultra-lite travel trailer has got the goods, with a fresh, modern vibe.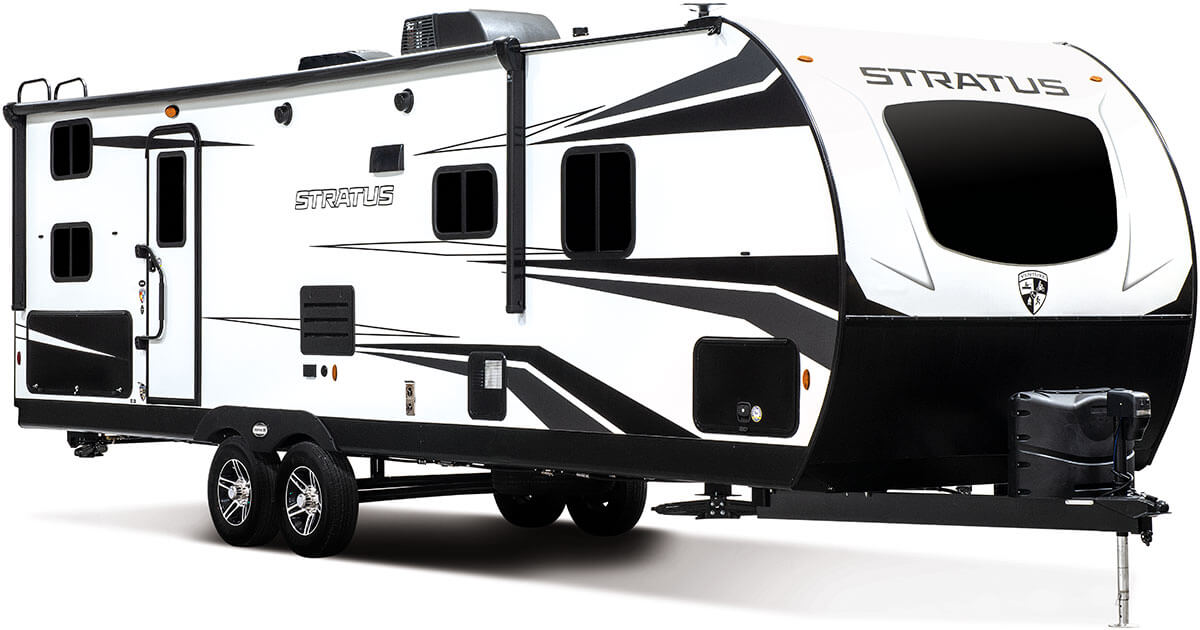 Lightweight Floorplans
Stratus offers floorplans with weights ranging from 5,300 to 6,960 and lengths from 26' 5" to 36' 5".
View Floorplans
Top Features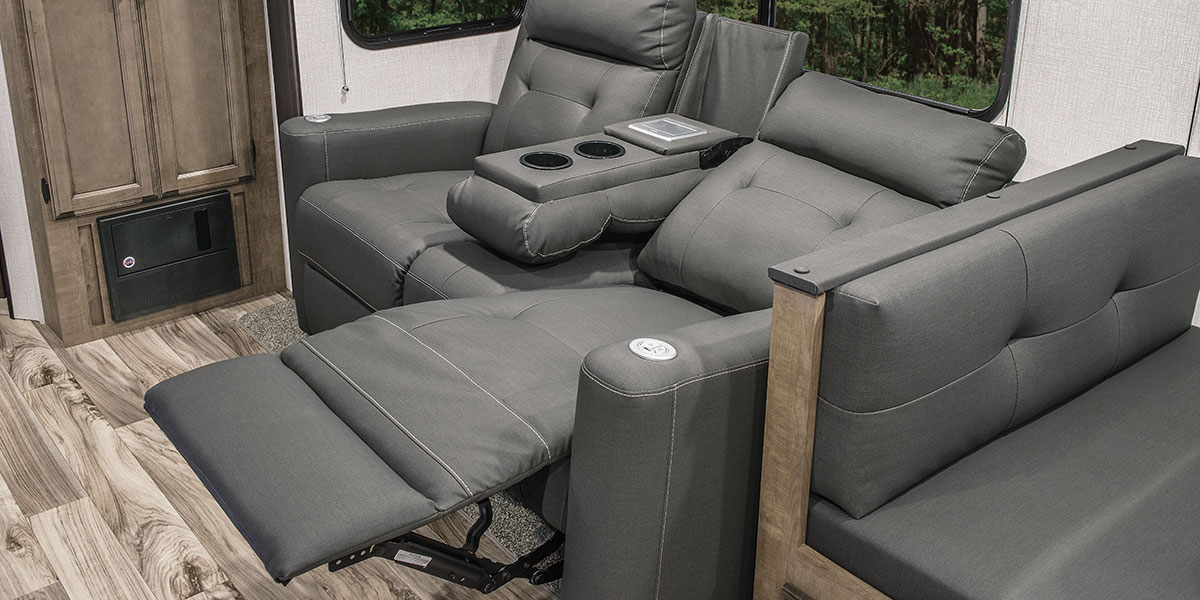 The optional theater seats recline individually, and offer heat/massage.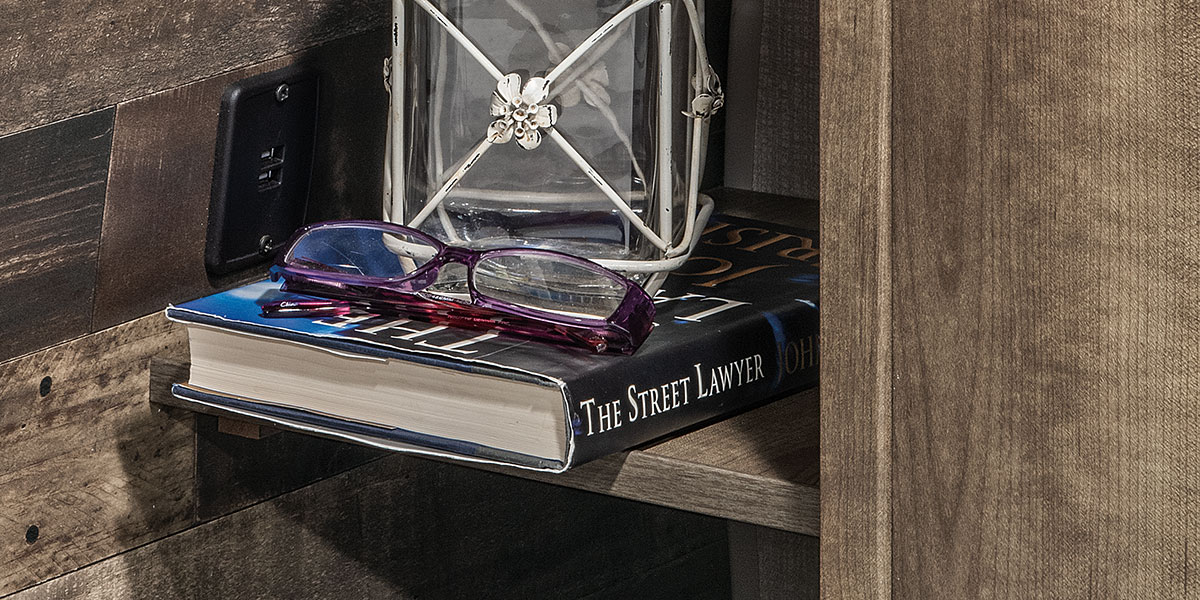 Stor-More nightstands are CPAP sized and have USB and 100V outlets.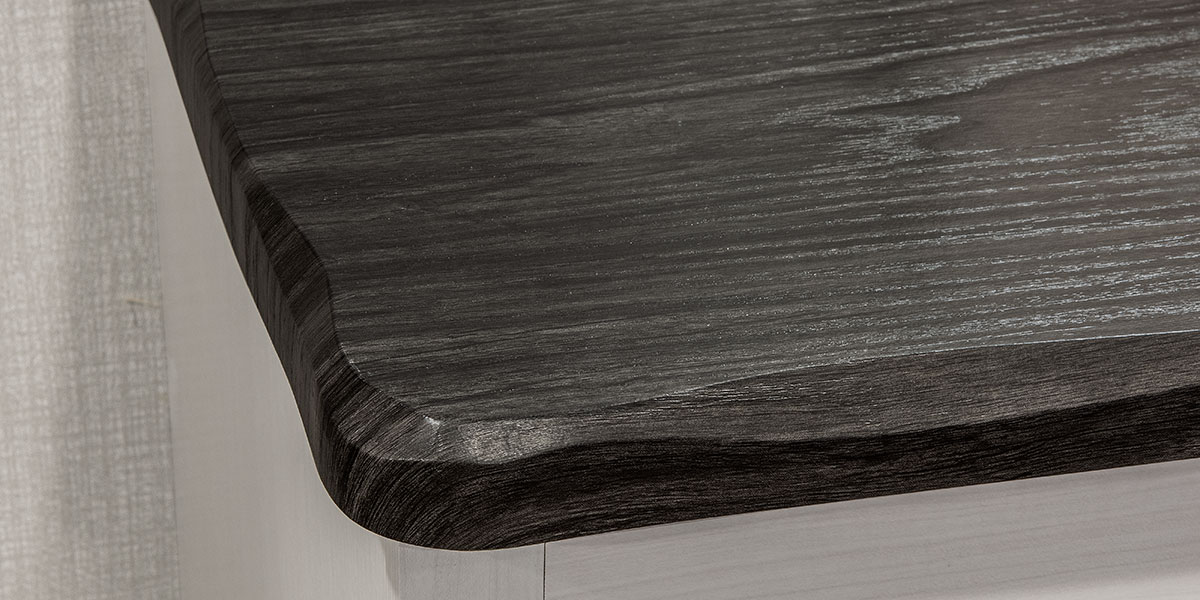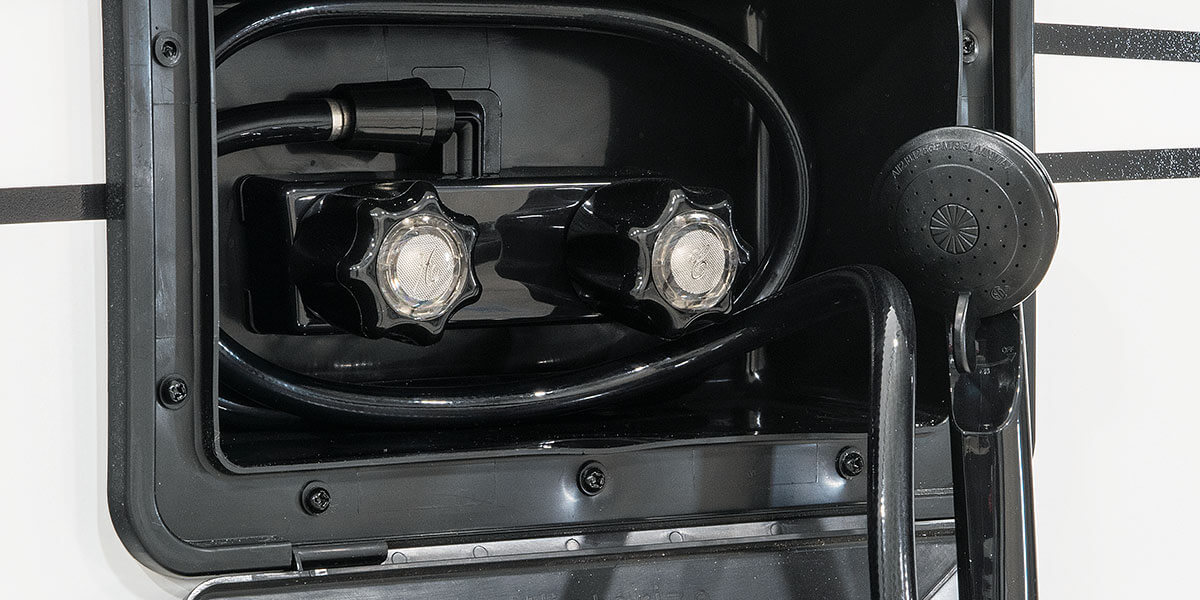 Outside shower with hot and cold faucets keep everyone sand and dirt free!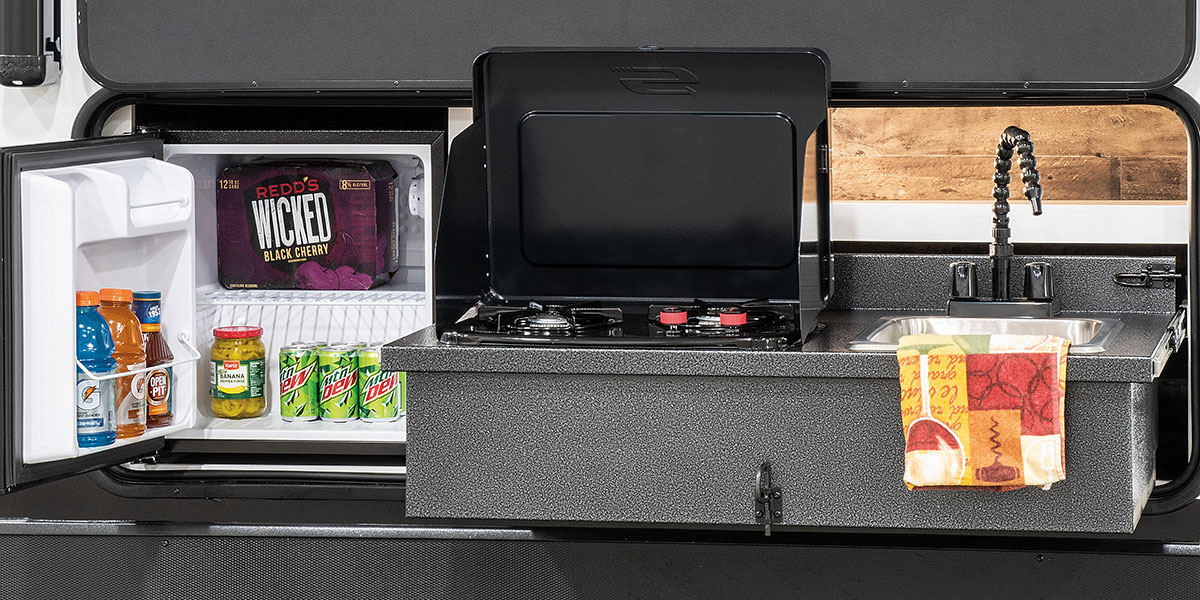 Several Stratus floorplans offer the Campfire Café; an outside cooking station that brings the conveniences of indoor cooking outdoors. (SR281VBH shown)
View Features
Construction
Stratus's solid construction offers peace of mind and all the comforts of home.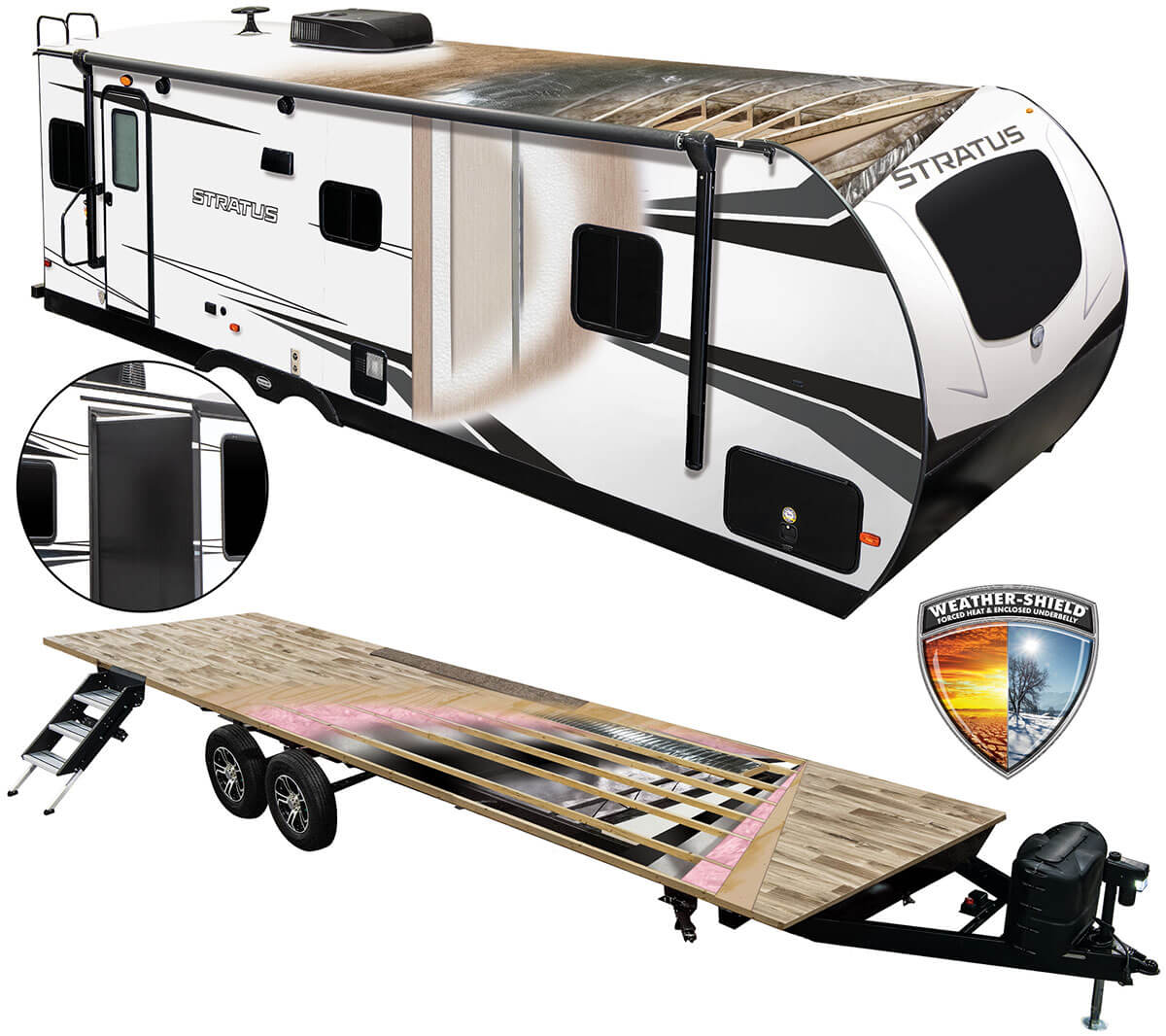 View Cutaway
Brochure
Click below to download the 2021 Stratus Ultra-Lite Travel Trailers brochure.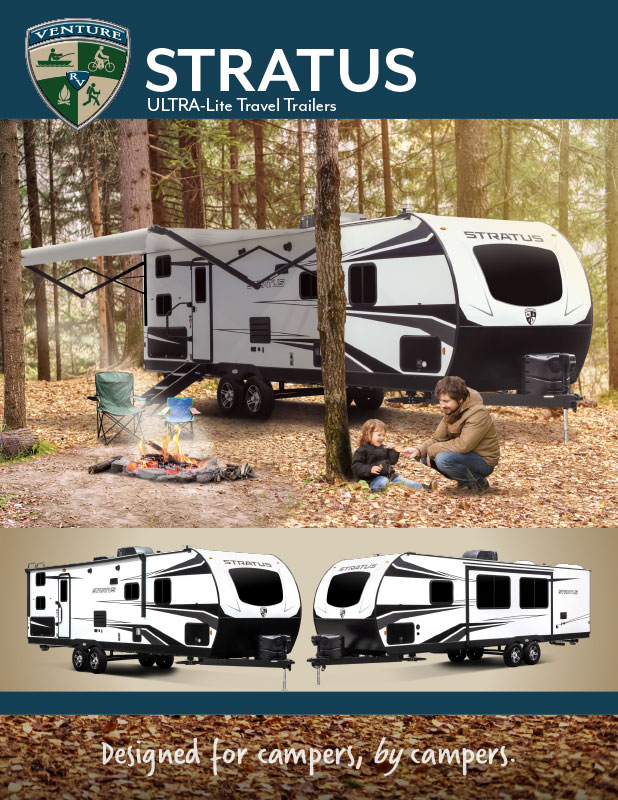 View Brochure
Have Your Local Dealer Contact You