Inspect Furnace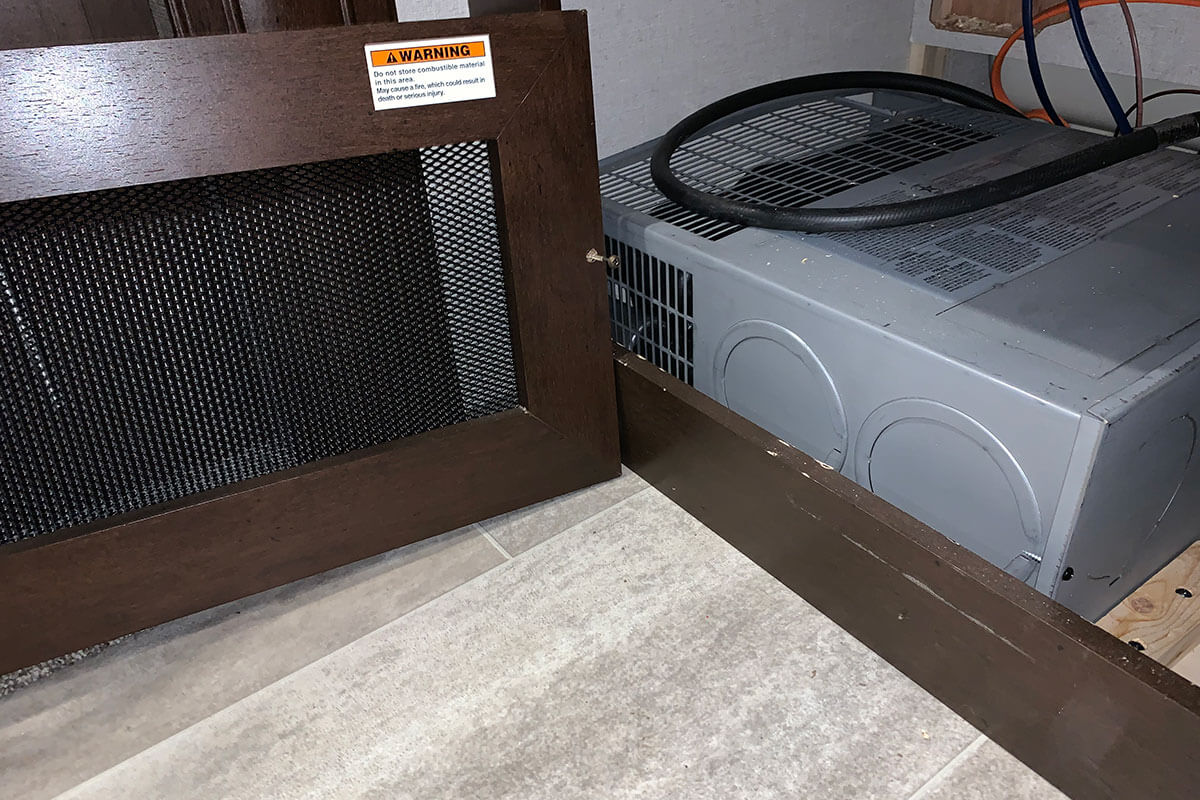 Each spring, you should perform maintenance on your RV furnace. We encourage having a qualified service technician perform this inspection. Particular attention should be given to the following:
Be sure exterior vents are free from any obstructions. Examine the vents for any insects that may have entered to build a nest. If there is any soot around the vent, it indicates incomplete combustion or contaminated fuel. If you find soot, contact a qualified service center.
Inside the furnace cabinet, inspect the areas around the combustion chamber for any cracks or leaks that could cause exhaust gas to enter the coach. Be sure to also inspect and test any propane connections and lines for signs of leakage inside the furnace cabinet. Check all the gaskets for leaks or deterioration. If any are damaged, they must be replaced.
Leaks from the heat chamber can pose a safety hazard. Inspect the return air inlet openings of the furnace compartment. The furnace can't operate if the return air is restricted from air flow. Do not store any items around the furnace. The return air panel is in front of the furnace to prevent items from being stored around it. DO NOT block this panel.
When your furnace is in use, inspect it once a month for any soot. If any is found, shut the furnace down immediately and contact a service center for repairs.