Slideouts Lubrication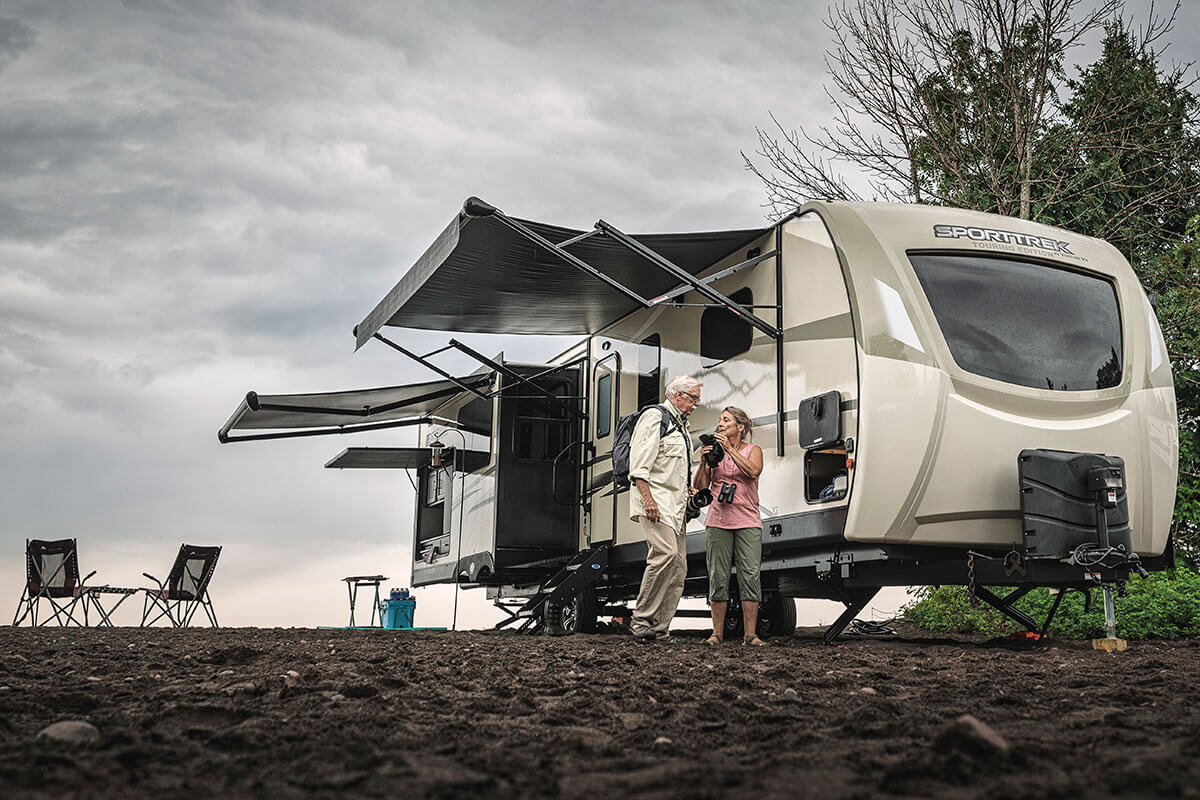 Slideouts provide more space and comfort in your RV, so it's important to keep up with them to ensure they're easy to operate. If you've been camped out for any period of time, be sure to clean any tree branches or other debris off the top of each slideout before you close them.
Below and above floor systems use a rack and pinion system that runs on a cog track matched to a gear on the motor shaft. It's important to lubricate the track; and to do so, first open the room up fully and then spray silicone spray or Dry Moly lubricant onto the track.
For the bedroom system, raise the bed board and mattress to gain access to lubricate the track. If you cannot access the entire track by simply lifting the bed board, we suggest opening and closing the slideout to ensure the entire track is lubricated. Otherwise, unscrew the panel under the bed to fully access the track. Lubricate the slideout in the bedroom two times a year, and lubricate the below and above floor systems once a month, especially when they're in use. The gearbox on the above slides do not need additional lubrication.
NOTE: Schwintek slideouts in KZ fifth wheels are an exception (wardrobe and front living room slideouts). Schwintek slides do not need lubrication. Always be sure to inspect the seals at least two times a year for any imperfections that could allow water to leak in. Ignoring any leaks will void and nullify warranty coverage.
If your slideout needs adjustments, contact your dealer.