Spring Maintenance Checklist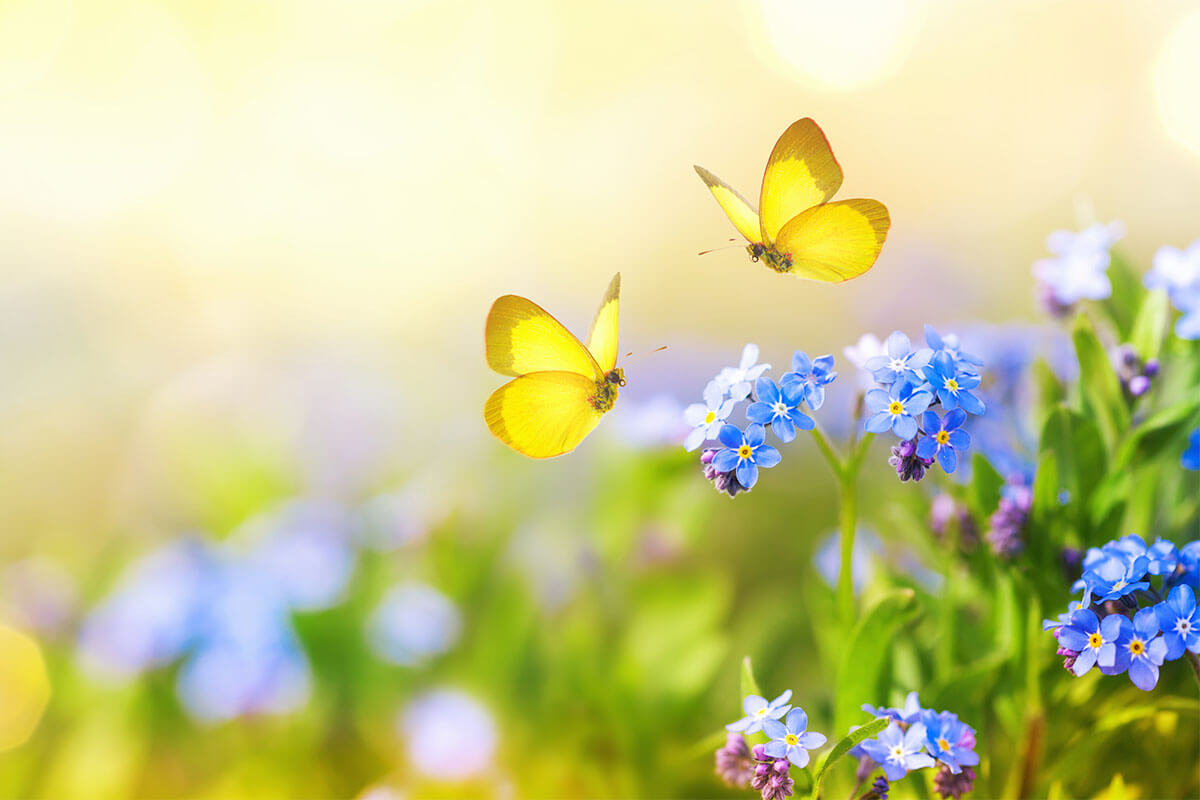 Spring is officially here, and many RV owners are taking their travel trailers and fifth wheels out of storage and preparing for this year's camping season!
Before you hook up your RV, be sure to go over this checklist and perform the proper maintenance to ensure you're ready to go.
Exterior
To clean the exterior of your RV, you must first consider what material it's made of. If your unit has an aluminum skin, it can be cleaned with a mild detergent and water. You can use a marine grade wax or polish as well. If it's made of fiberglass, use a mild detergent and warm water to clean the exterior using a soft brush or rag.
Be sure to inspect the exterior for any water leaks. Check the caulk where applicable, and the self-leveling sealant around extrusions on your roof. If you find any cracking, looseness, or separation, remove the old sealant and replace it. Check your awning and remove any dust or debris that could have collected while it was in storage.
Batteries
RV batteries discharge while in storage, so charge them up to preserve their lives.
NOTE: Wear goggles and gloves for your protection when performing maintenance on a battery. Disconnect shore power and turn off all RV power and ensure the main cutoff is in the OFF position. Check the batteries for any cracks and replace them if necessary. If you replace them, always replace multiple battery packs together.
Water should be added to lead-acid batteries after fully charging them, unless the plates were exposed before charging. If exposed, the plates should first be covered with a ⅛ inch of water.
Tires
While in storage, the tires on your RV lost air pressure. If air pressure is not maintained, blowouts may occur, especially over the summer months. The maximum pounds per square inch (PSI) are listed on each tire. Check the air pressure when the tires are cold, preferably in the morning. The air pressure rises when the tires are moving on the roadway. A tire is considered cold after three hours of not moving. Be sure to check the spare tire as well.
Most tires made after 2017 contain nitrogen, and it is indicated by a green stem cap. If you have questions about how much air to put in your unit's tires, contact your KZ dealer or the tire manufacturer.
Interior
When cleaning the interior of your RV, check for evidence of rodents or other pests. Inspect the walls and ceiling for any signs of damage or leaks. Clean out cobwebs and dust from corners and compartments.
RV Fresh Water System
Check the fresh water system for any leaks. Move the water heater's bypass valve to the normal position and turn on the hot and cold water before checking all faucets and pipes for leaks.
If you winterized your RV with non-toxic antifreeze, here's how to flush the system:
Add ¼ cup of bleach (5% sodium hypochlorite solution) for every gallon of water used.
Open faucets and pump this solution through all waterlines and fixtures, and let it sit in the system for three hours.
Then, drain and flush with fresh water.
To remove the excess chlorine, create a solution of one quart of vinegar for every five gallons of water.
Allow this solution agitate in the tank for several days.
Drain the tank again and flush it with fresh water.
Propane (LP) System
DISCLAIMER: We recommend this work be done by a trained technician, unless you have the proper equipment and full understanding of how to perform this test.
WARNING: Due to safety concerns, repairs MUST be made before using your coach if a leak is found. The best way to test the system is with a manometer. Another option is to apply soapy water that does not contain chlorine or ammonia on the brass fittings. Bubbles will indicate a leak.
The LP system includes all copper lines, brass fittings to each appliance, hoses, the regulator, and steel manifold lines with attached brass fittings.
During the propane system inspection:
Propane regulators must have a vent installed at the 6 o'clock position and must be able to breath.
Pressure needs to be set at 11" water column. A manometer or U-tube must be used to perform this test and adjustment.
If a flame on your stove rises too high and then suddenly drops down, your regulator may be contaminated by fuel sediments. The only option is to replace it. If the pressure is too high, it affects performance, efficiency, and safety. If the pressure is too low, your appliances will not operate correctly.
NOTE: Use a pipe dope on black pipe or pipe with steel threads, and use Teflon tape on brass fittings.
Appliances
Test your appliances in electric mode, and clean any debris off the outside access covers for your water heater and refrigerator.
Dump Hoses
Check the sewage dump system for any leaks or holes before you dump any waste.
Waste Tank Valves
Make sure the waste tank is empty, then check the seals on the valves. It's best to perform this maintenance while connected to a dump station.
To check the seals, carefully move the handle slowly to ensure it's working properly. If it's sticking, you can add valve lubrication to the tanks.