Windows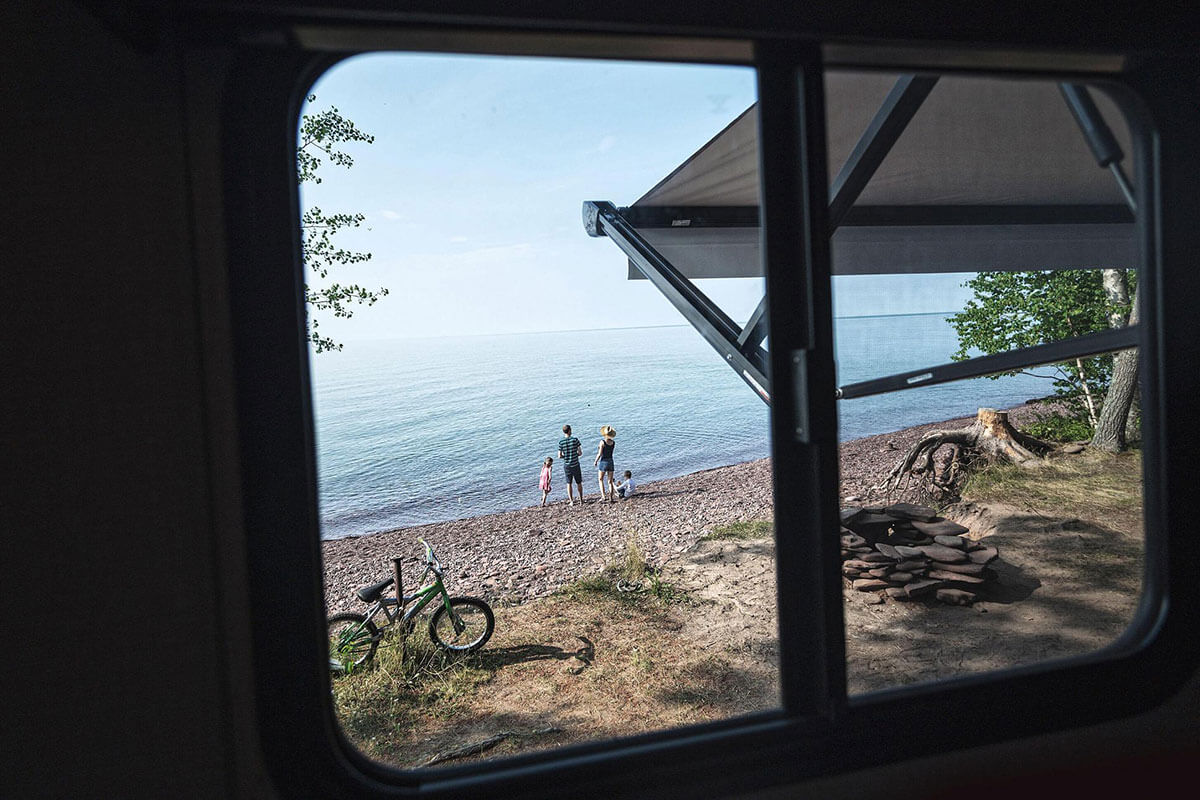 Windows with opening sliders or an awning panel usually have drainage holes, or "weep holes" at the lower sections of the frame extrusions, generally at the end of each movable panel. Dirt, insects, and other debris can accumulate and block water from draining. Ensure that the drainage holes remain open.
If water is draining out of the window weep holes, yet some water leaks inside, there may be a problem with excessive condensation.
Refer to chapter 1 of your owner's manual for concerns and solutions for condensation.