Desserts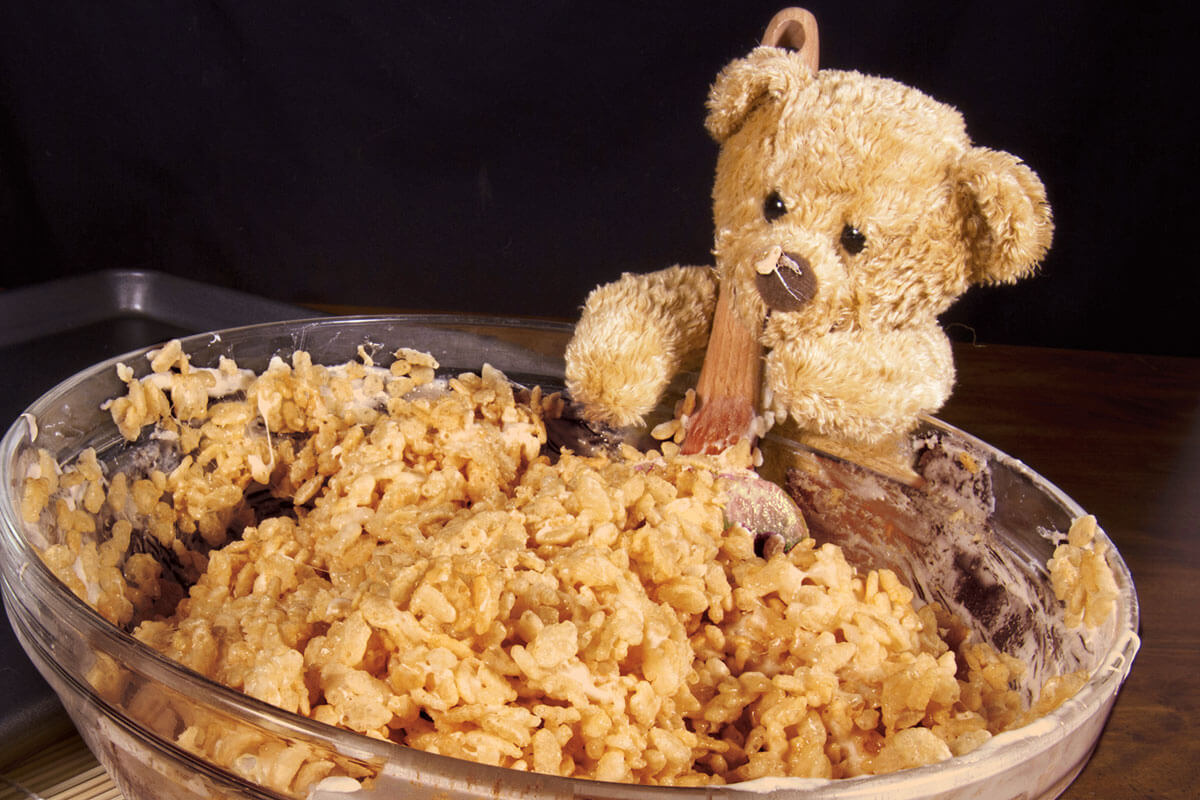 Scotcheroos
This is a great camping dessert that's actually fun to make. If you have children with you, they can easily be the little bakers of this simple treat. If you don't mind a little extra cleanup, make it right over the fire. Clean up tip: use a little sand and COOL ash with water to scrub the black ash off the pan.
1 cup clear Karo syrup
1 cup sugar
6 cups Rice Krispies
1 cup peanut butter
6 oz. chocolate chips
6 oz. butterscotch chips
Cook Karo syrup and sugar together in saucepan until the mixture begins to boil. Remove from heat. Add the peanut butter. Stir. Pour over 6 cups Rice Krispies. Stir. Press into 13" x 9" buttered dish. Melt chocolate chips and butterscotch chips together over heat. Stir. Spread this topping over the Rice Krispies mixture. Let the topping cool. Cut into squares. Enjoy!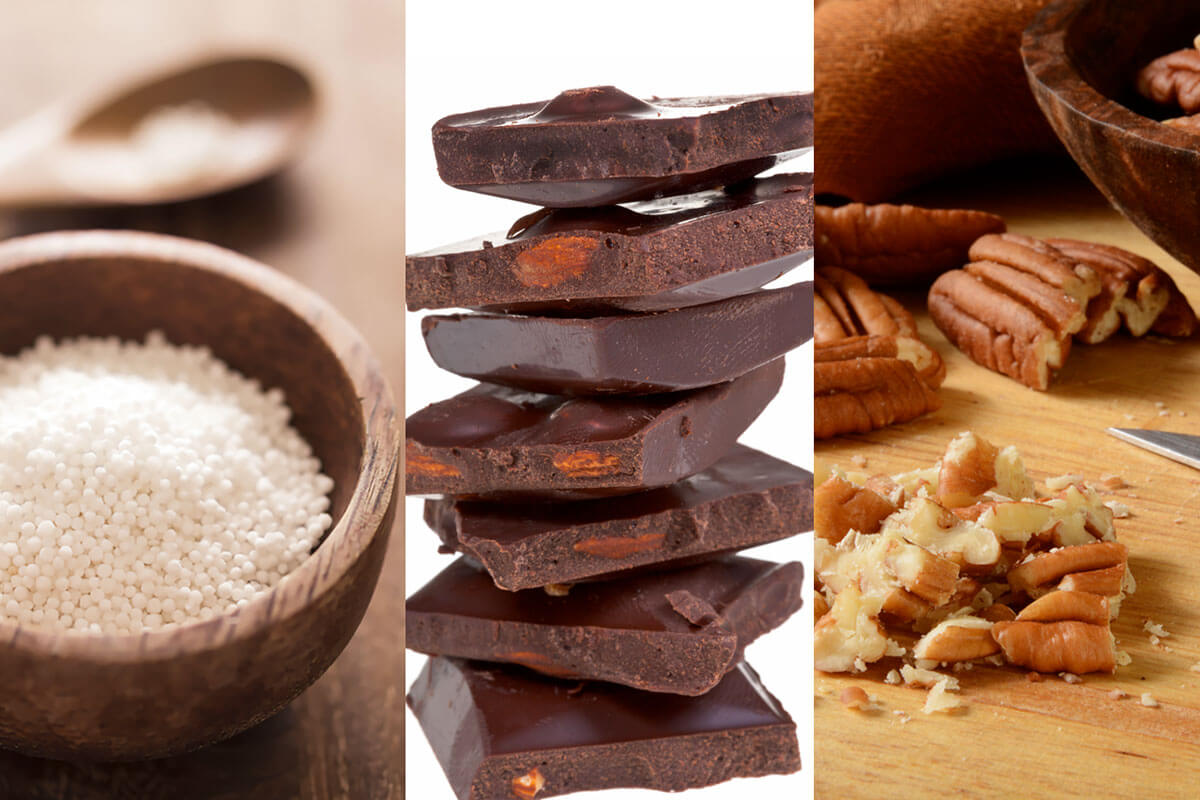 Butterscotch Tapioca
Here's a recipe that's a keeper! Tip of the day: Eat dessert first... (when everyone else tastes it there may be a small brawl over seconds!)
6 cups boiling water
1 tsp. salt
1 1/2 cups small pearl tapioca
2 beaten eggs
1 cup milk
1/2 cup white sugar
2 cups brown sugar
1 stick butter
1 tsp. vanilla
Whipped topping
3 candy bars, diced
Bananas (optional)
1/2 cup chopped pecans
Add tapioca and salt to boiling water and cook for 15 minutes, stirring often. Add brown sugar and cook 15 minutes more.
Mix together eggs, milk and white sugar and add to tapioca. Bring to a boil Brown butter in skillet. Add to tapioca mixture when it boils, along with vanilla. Cool completely.
Add whipped topping, diced candy bars, nuts, bananas and combine. Chill and serve.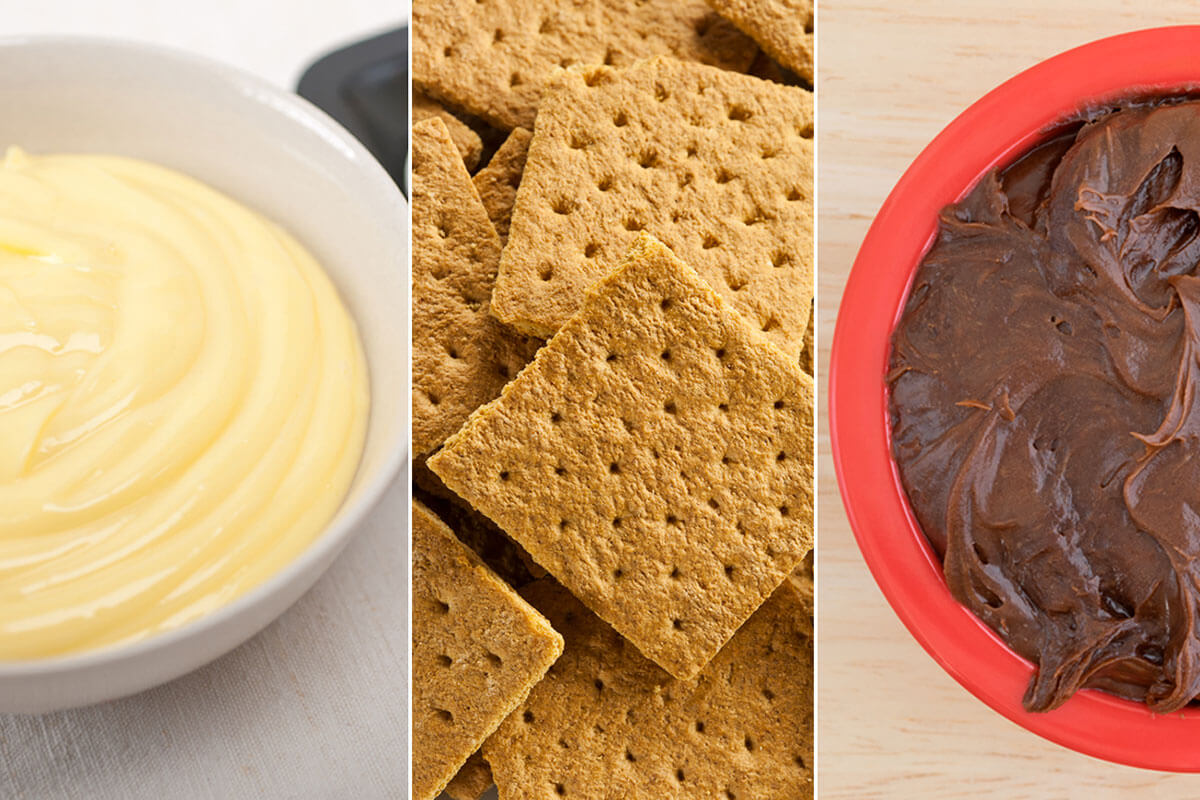 Chocolate Éclair Cake
Okay... so Chocolate Éclair Cake sounds like something a bit formidable to make... probably too complicated, right? Oh happy day. Here's the dessert recipe of your dreams. Simple to make AND tastes divine!
2 boxes French vanilla instant pudding
3 cups milk
1 small ctn. Cool Whip
1 box graham crackers
1 can milk chocolate frosting
Grease a 9"x 13" Pyrex dish. Mix pudding with milk. Fold in Cool Whip. Place a layer of whole graham crackers in the dish, followed by a thin layer of pudding and more crackers. Put remaining pudding over second layer of crackers. Add another layer of graham crackers, then frost with chocolate frosting as you would a cake. Refrigerate for 12 hours.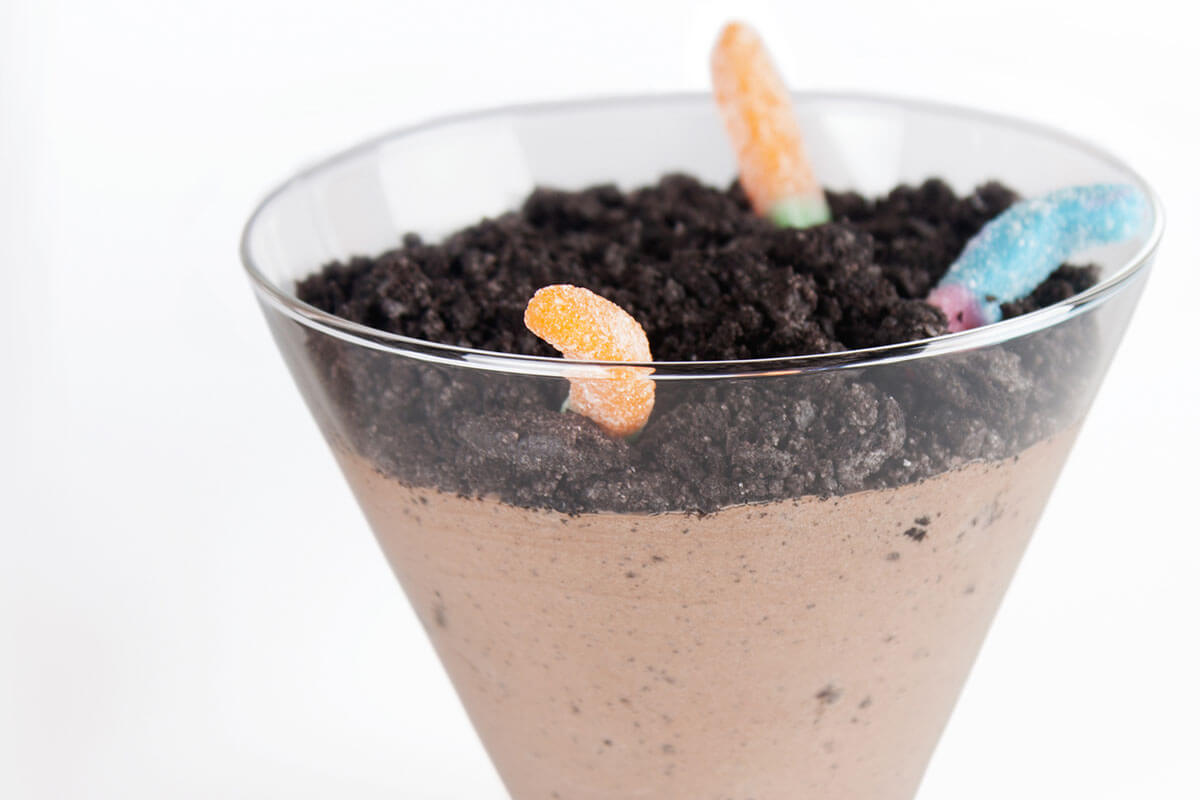 Dirt Pudding
Let's have some dessert! Dirt Pudding is almost everyone's favorite and, of course, easy to prepare in your KZ camper. The hardest part is deciding whether to enjoy it inside your camper, outside under the shade of mother nature's trees, or under the awning if you are camping in a sunny spot. A little hint about storing leftovers; doesn't matter, there won't be any... Enjoy!
3 cups cold milk
(2) 3-oz. pkg. instant vanilla pudding
8 oz. whipped topping
(1) 8-oz. cream cheese
12 oz. Oreo type cookies
Mix pudding and milk; set aside. Crush cookies and divide into 2 parts, one part for the bottom, and the other part for the top. Add cream cheese and topping to the prepared pudding mixture. Beat 2 minutes, then add to top of crushed cookies. Finally, add remainder of crushed cookies.