SportTrek Touring Edition
STT343VIK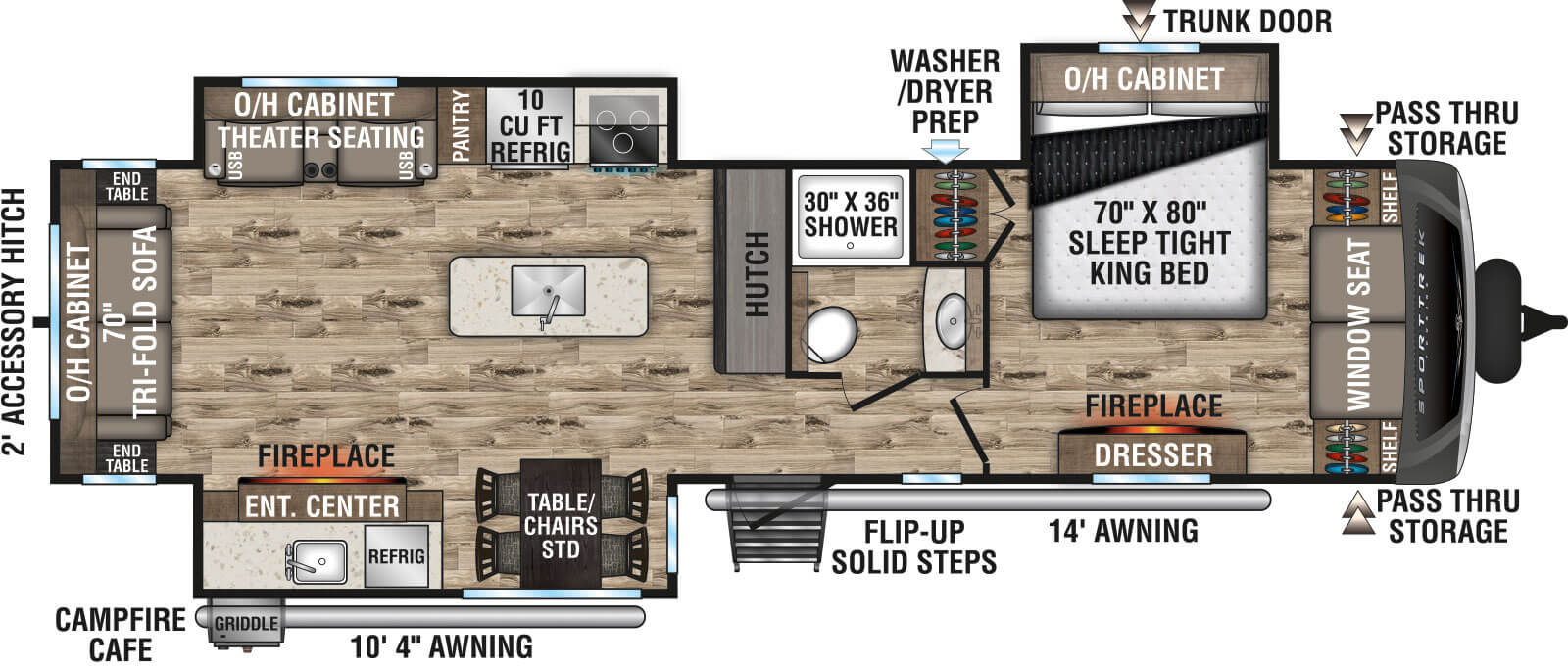 UVW

(Unloaded Vehicle Weight)

*
8,970
Dry Hitch Weight*
1,150
Dry Axle Weight*
7,820
CCC

(Cargo Carrying Capacity)

1,815
Interior Height
82"
Exterior Height

(with A/C)

11' 6"
Exterior Width
96"
Exterior Length**
37' 5"
Refrigerator

(Cubic Feet)

10
Water Heater Cap.

(Gal. G/E w/DSI)

6
Fresh Water Cap.

(Gal.)

45
Black Water Cap.

(Gal.)

32
Gray Water Cap.

(Gal.)

32
LP Gas Cap.

(Lbs.)

60
Furnace BTUs

(1,000s)

30
Tire Size
15"
Awning
14'/10' 4"
*This weight reflects the rolling average unit weight for each model. Your trailer weight will vary according to optional equipment.
**Exterior length is measured from rear of bumper to leading edge of coupler.
*Photos and videos are shown as a representation of the featured floorplan, all fabrics and wood selections can be found on the Features tab.
Have Your Local Dealer Contact You